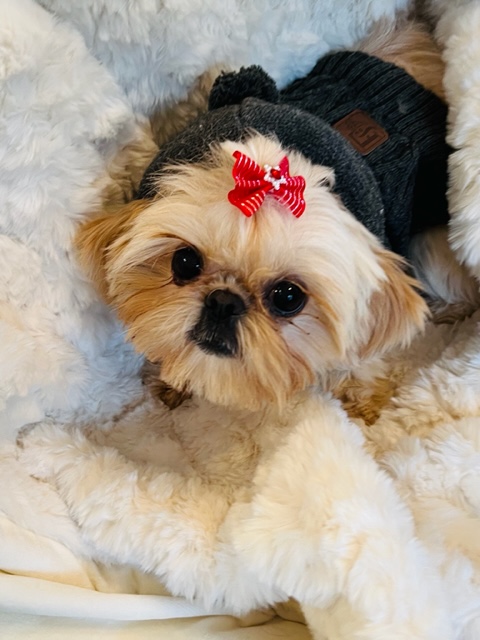 Lily is an awesome mommy. She loves her babies. She produces awesome personalities and has a beautiful hair coat. She is a little character and loves her toys.
Learn more about Curtis's Pink Lily
Promise knows she is pretty! She was born and raised here at Curtis Imperials. Her daddy was one of our favorite males we ever owned and she will hopefully carry on his legacy. She prefers to be cuddled and even though she is a big girl now she still loves playing with her momma. She… Read more »
Learn more about Curtis's Itty Bitty Promise
Bonnie is as smart as a whip. She never misses a beat and is just such a character. She is the boss of all the girls even though she is a little shrimp. Beautifully colored and very thick coat!
Learn more about Curtis's One Tough Bonnie