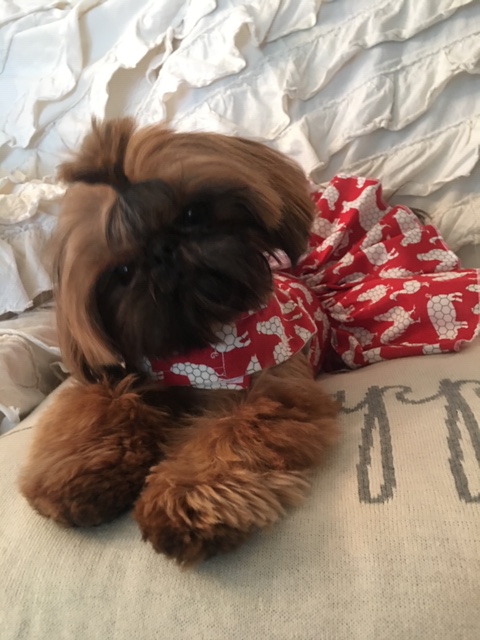 coloring: Red with Black Mask
Strawberry is always getting into mischief.  She loves cats and is a big toy hoarder.  She is so much fun to be around!  She is sweet and loving!  She has great conformation, a beautiful thick coat, and her face is super cute!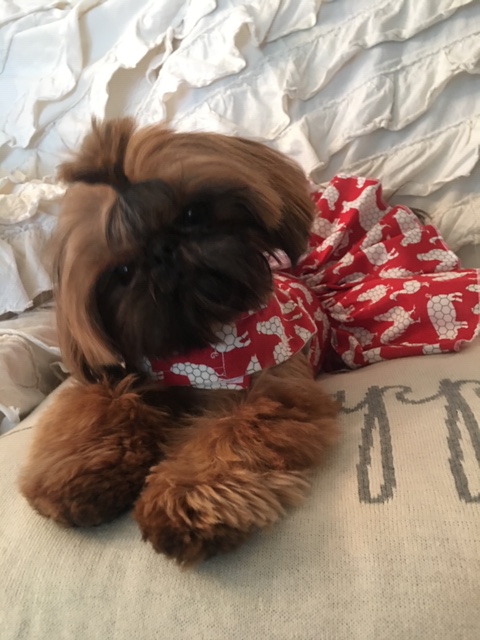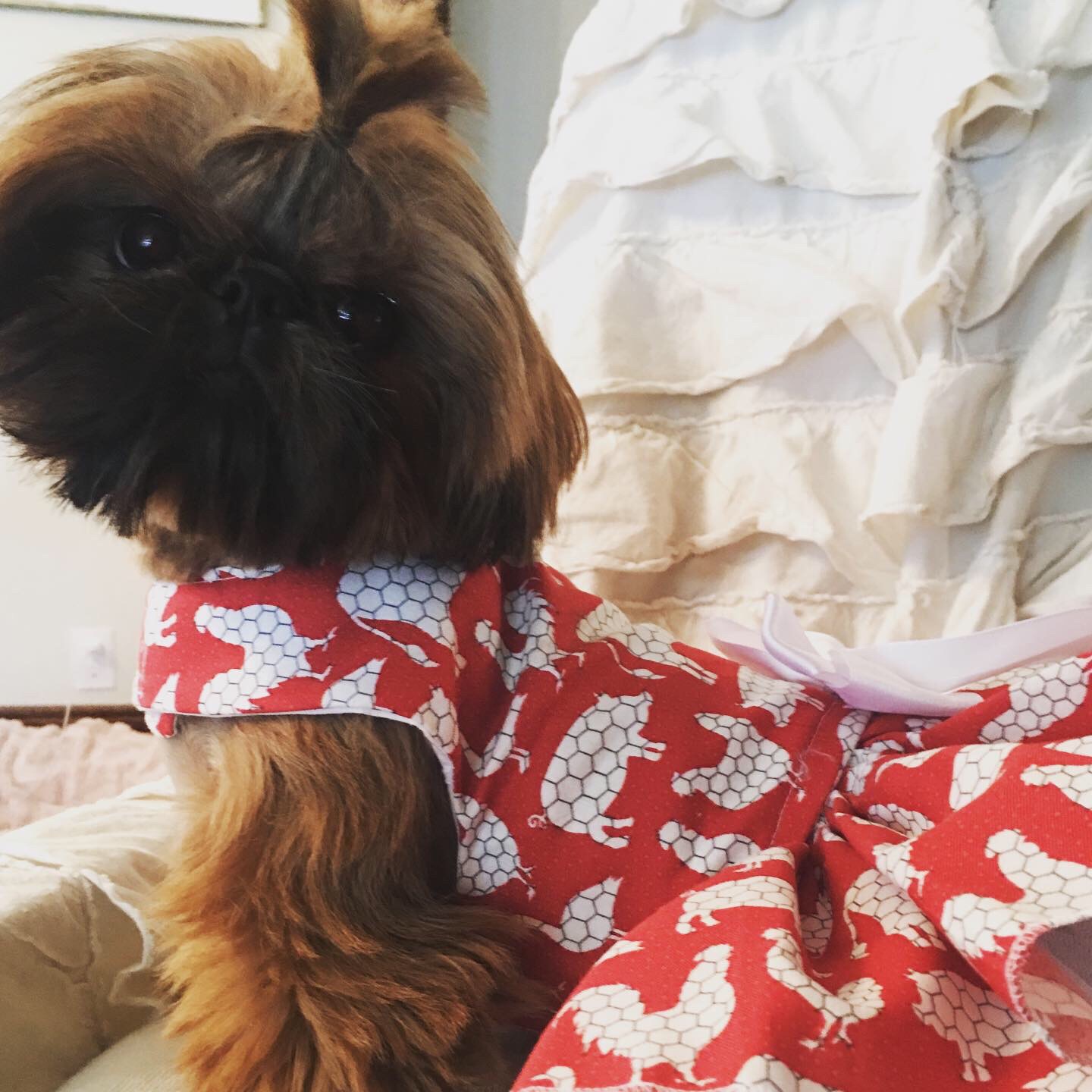 Interested in Curtis's Strawberry Shortcake?
Purchase